Phuket and Phang-Nga have much to offer apart from the beauty of coastline and all beaches. The cultural blends of the places are very unique and distinctive, from Thai, Chinese, Malay to Peranakan roots. Let's get the taste of rich cultural heritage with our top lists of the places to explore true local life!
1. Takuapa Old Town and Walking Street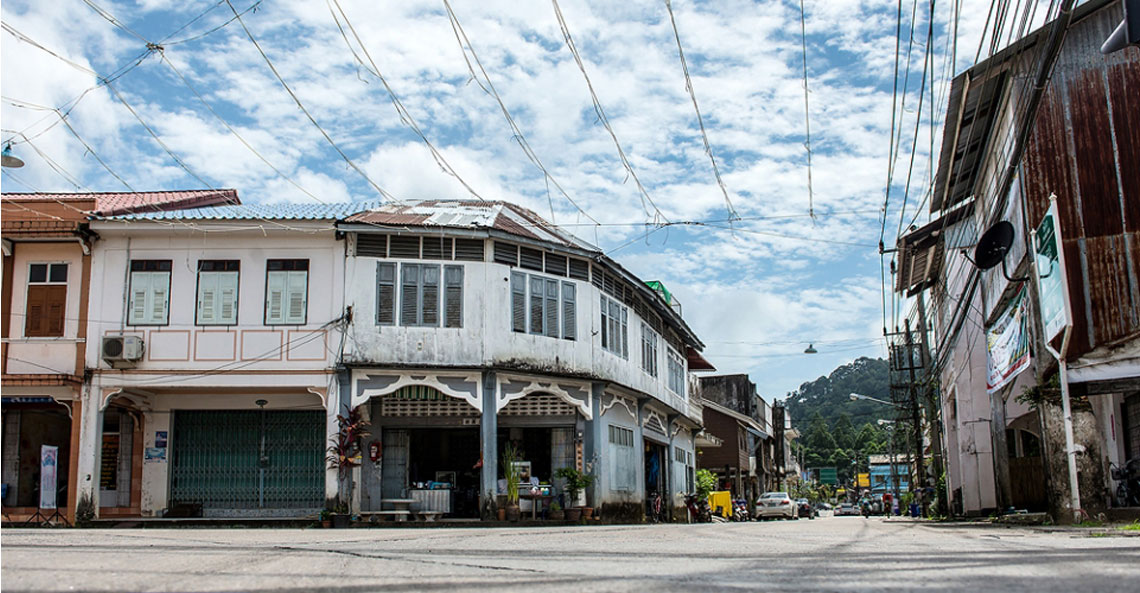 Takuapa Old Town is rich in culture and full of the charm of past memories. Passing by the area, you can see the perennial Chino-Portuguese buildings and the daily lifestyles of the locals. On Sundays, the walking street market in Takuapa Old Town is open and the local people gather to sell local food, desserts and other souvenirs.
Opening Hours (Walking Street) : 5pm to 8pm on Sundays
Distance : 1 hour 30 minutes by car from Baba Beach Club Phuket
2. Koh Panyee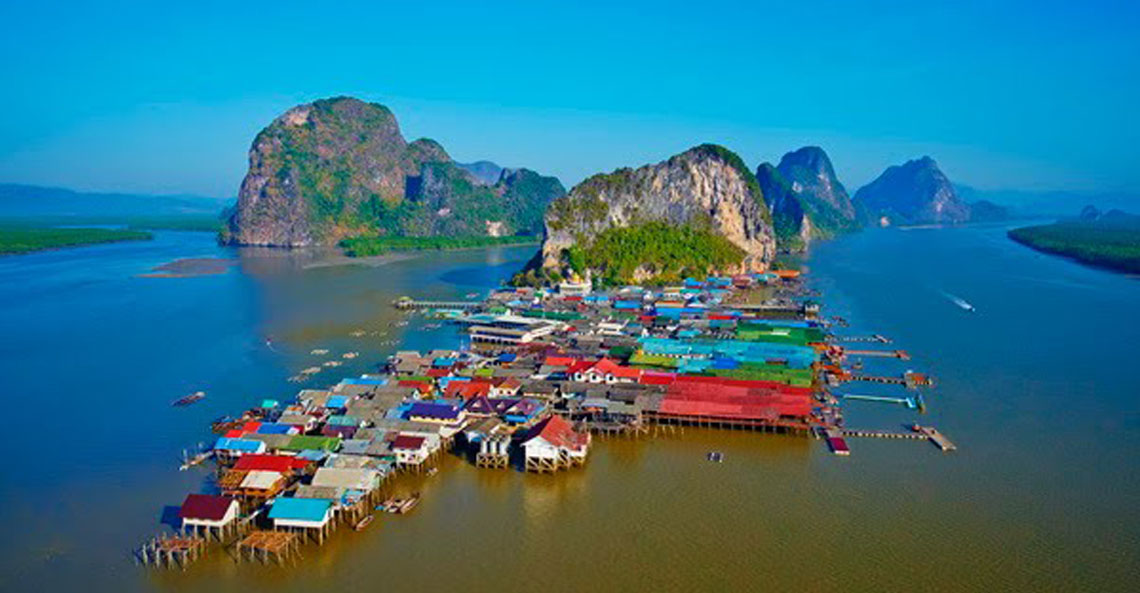 Koh Panyee is the name of the Muslim Fisherman Village built on stilts floating out at sea. The village was formed 200 years ago when the first settlers Toh Baboo decided to live there. Now around 315 Muslim families live together as a big community in Koh Panyee. The village is well-known for their seafood, the simple life by the sea and the friendly local village folks.
Opening Hours : 9am to 6pm
Distance : 30 minutes by car from Baba Beach Club Phuket to Surakul Pier and 1 hour 30 minutes by long-tail boat to Koh Panyee
3. Bangnu Sunday Market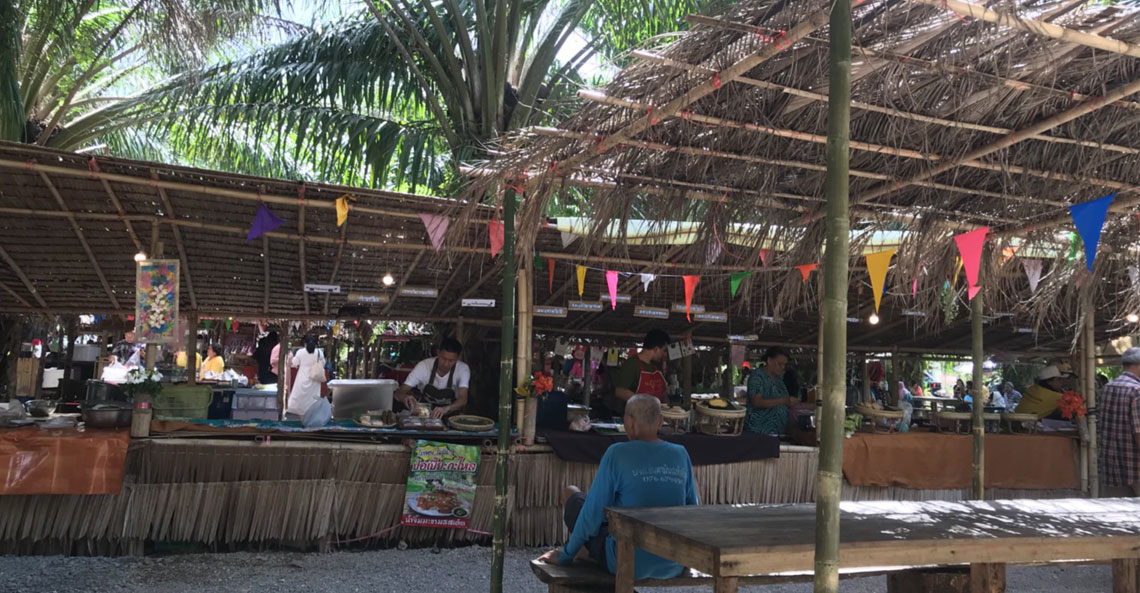 For those who would like to experience the local lifestyle, Bangnu Sunday market is one of those local places in Phang-Nga that waiting for the visitors to explore. Local food, traditional desserts, organic vegetables and fruits, and also hand-made products are things that you can expect to find out there.
Opening Hours : 10am – 5pm
Distance : 30 minutes by car from Baba Beach Club Phuket
4. Bordan Local Fisherman Village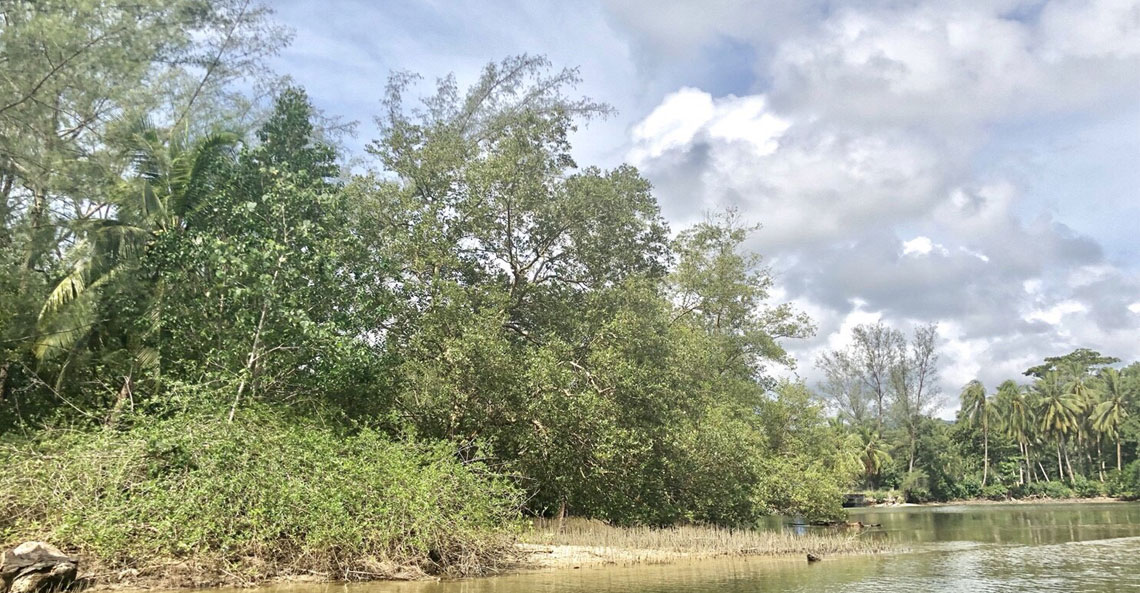 As its own local fishing boats and fisherman village, the fresh seafood from the Andaman ocean is awaiting for you to get them for cooking! The sea grapes and seafood farms are the main attractions for this spot. You can visit there not only looking for food but they also offer the boat ride along the emeral inner ocean side, Bordan beach. Before you leave, another activity that you can enjoy is the batik painting. This is an eco-tourism way that you shouldn't miss if you are around this area.
Opening Hours : High seasons only (October – April)  ** Contact the village before visiting: 087-9992367 **
Transportation: 15 minutes by car from Baba Beach Club Phuket
5. Testhamnawa Temple/ Wat Thasai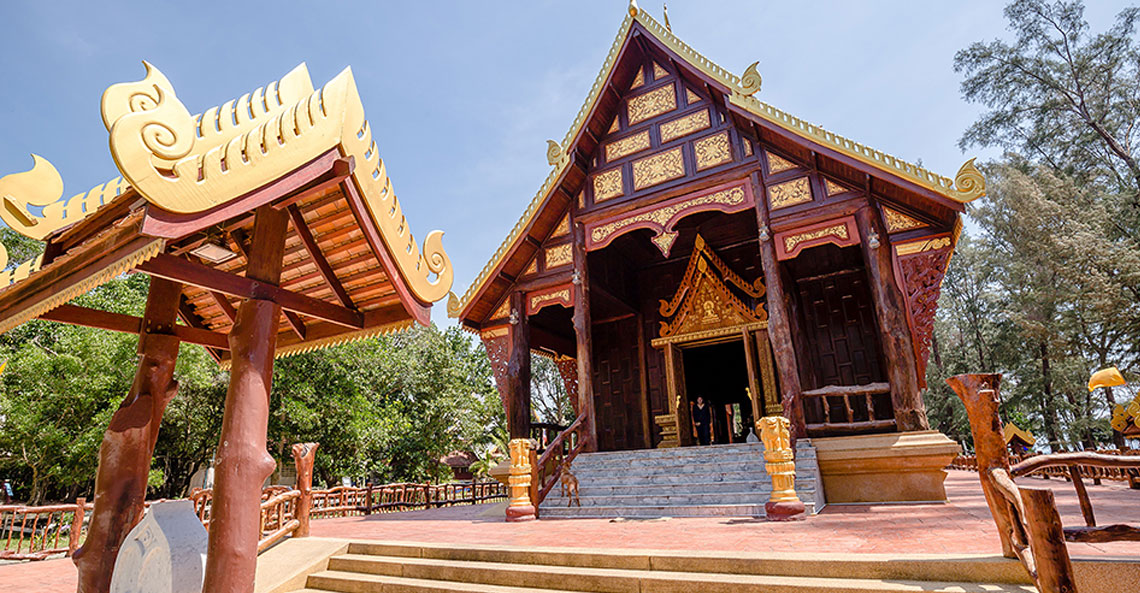 Testhammanawa Temple or Wat Thasai situates peacefully among pine forest and Natai beach, Phang Nga.  The temple is very unique with its highlights: the teak wood chapel impeccably built in Thai style, the exquisite art of indoor wood carvings, and the delicate white jade Buddha statue influenced by Indian art.
Opening Hours : 8.30am to 5pm
Distance : 20 minutes by car from Baba Beach Club Phuket
6. Suwannakuha Temple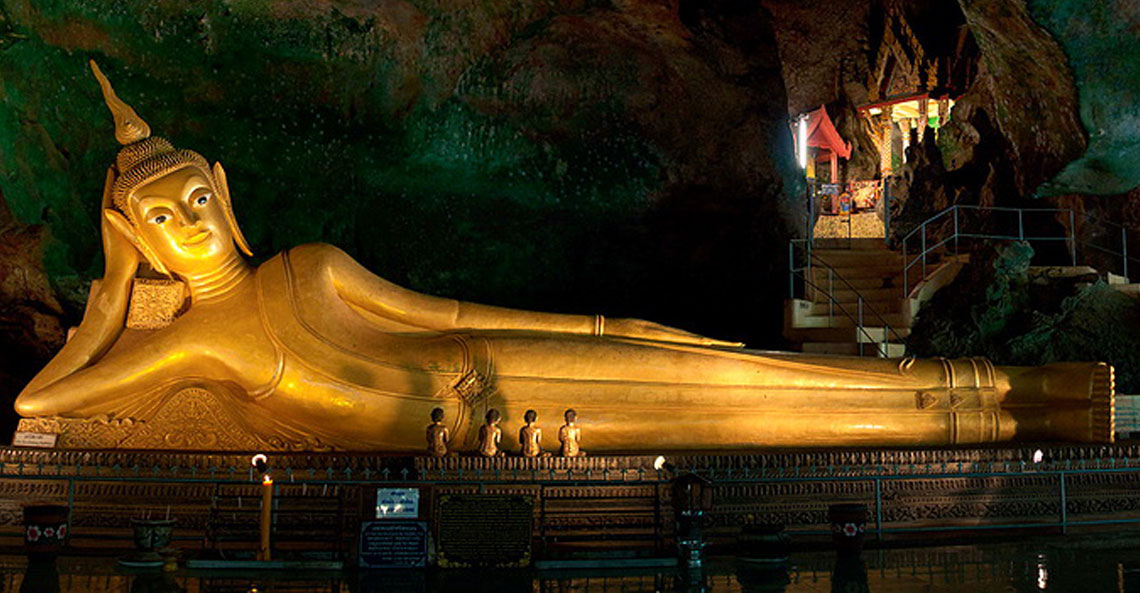 Suwannakuha Temple is an important historical site in Phang Nga. The temple consists of a series of large connecting caves. The highlight is the 15 meter long golden reclining Buddha statue. Apart from the statue, there are Thai Benjarong porcelains, antiquities, and other smaller Buddha sculptures waiting to be discovered.
Opening Hours : 8.30am to 4.30pm
Distance : 30 minutes by car from Baba Beach Club Phuket